Dancical Productions, Inc.
Terrie Ajile Axam
Founder, Artistic Director
Celebrating of 40 years of artistic service
Proclamation presented in 2015
Total Dance/Dancical Productions, Inc.
During the past 40 years, Dancical Productions, Inc. home of Total Dance Company (a non-profit corporation) has reached thousands of people from all walks of life locally, nationally and internationally. It has been very exciting to witness our growth from a small classroom space located in the Atlanta Arts Exchange to Rio Mall then the historical Auburn Studio Plex and now to the city of Atlanta's C.T Martin Natatorium.
Although many changes have taken place during our ongoing growth and development, we have remained committed to reaching a diversity of people while providing an avenue of enrichment and growth for each individual with whom we come in contact.
As a contemporary performing artist and director of Total Dance, I view dance as a means of stimulating the mind, body and soul while providing an artistic outlet of self-expression. The uniqueness of Total Dance Company rests in its power to perform modern, jazz, African, hip-hop and our primary technique "Mojah". In addition, we present performances with a message and produce great dancers and great leaders.
Cultural arts can make a difference in the quality of one's life. Time, energy, hard work and a wide array of support mec
hanisms cultivate the artistic side of each individual creating, in some, high energy, skill determination and greatness.
Mission Statement
Our mission is to train, produce and present technical and creative dancers, performers and
educators with a special emphasis on transformation, leadership and the celebration of African-American culture while sharing in diversity.
Philosophy
At Total Dance/Dancical Productions, Inc. we believe dance and the arts are fundamental components of society and should be available to all people.  We believe dance and the performing arts are powerful tools and should be used for making a positive change in the world, and not solely for entertainment.  We believe the essence of dance and the performing arts is to develop and create unity in one's mind, body, and spirit. Our concern is founded in people and art; process and product; and the enrichment of the person through the art form.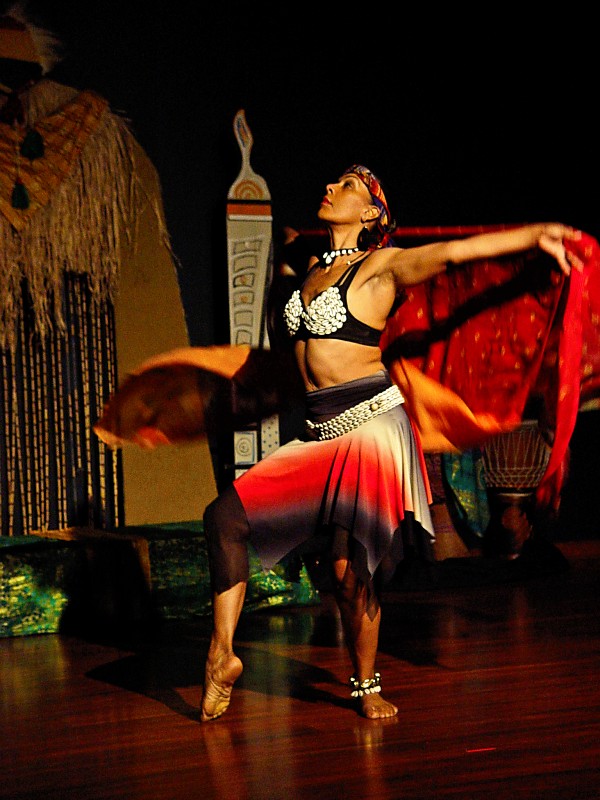 History
1972-1979: The concept of presenting dance as a creative Arts Educational form was conceived by Terrie Ajile Axam; Founder and Artistic Director of Dancical Productions, Inc., while pursuing her undergraduate degree at Princeton University and graduate degree form Rutgers University in creative arts education.
1980-1983: Ajile opened the doors of Kumba  Arts Studio, across from the Macon City Hall Building in Macon, Georgia. The studio served over 500 people providing professional instruction in experimental theatre dance and the performing arts.
1985: Total Dance Theatre was founded in Atlanta, Georgia.  Housed in a classroom space in the Atlanta Arts Exchange, the program involved arts education and performance arts with meaningful messages.
1989: Moved to a storefront in Southwest Atlanta.  The company was involved in the arts in the school program, outdoor festivals, and other cultural events throughout Fulton County and Metro Atlanta.
1990-1992: With increased enrollment and participation, Total Dance relocated to a large loft space in downtown Atlanta and continued to perform locally in schools, major theatres, and other cultural events.
1992: Total Dance Company became a part of Dancical Productions, an Arts Education & Entertainment Corporation with a mission to reach more youth and adults in classes, workshops, and performances to bring about a positive change.
1993-1994: The professional company was elected U.S. Ambassadors to tour China.  The program expanded and continued to include the Youth Company and Performing Arts Program.
1994-1997: Total Dance/Dancical Productions, Inc. produced "Fusion"; a national college tour.  The original four sites became 200 by popular demand.
1998: Total Dance/ Dancical Productions, Inc. tour production, "Fusion" was selected to perform in Senegal, West  Africa. This cultural program included TDT Espirit (Youth Company).
1999: Total Dance moved to to the Historical Auburn Avenue Studio Plex.
2000: In order to become more integrated into our community, Total Dance moved into southwest Atlanta on Martin Luther King, Jr. Dr.
2003: We relocated under the City of Atlanta to the new Adamsville Recreation Center (renamed the C.T. Martin Natatorium and  Recreation Center) serving as Company-in-Residence and pilot arts program.
2011-2012: Restaging of Women Hold Up Half the Sky at The Pennsylvania State University in State College, Pennsylvania and the historic Douglass Theatre in Macon, Georgia.
2012 – Present:  Continue to present annually: 1) Fusion from Africa to Hip Hop renamed Girl WhyYou Dance Like That; 2) Black History Month Tour; 3) Spring Concert; and 4)the Mojah Dance Conference and Festival.